Today, I got the new Google Pixel 5 in my mailbox. To me, the camera of a mobile phone is of particular importance. Given the excellent feedback in the media on Google´s phone cameras, I was excited to try it out myself. I compared the Google Pixel 5 with my wife´s Huawei P30. The P30 is around 1.5 years old and had, at that time, a similar price tag (700 Euro) as the Google Pixel today (600 Euro).
I was very sure the Google Pixel 5 would outperform the Huawei P30 given the 1.5 years age difference. Unfortunately, I was wrong.
The photo below is just one of many examples that I took, but results were all similar (due to time contraints I am just presenting this one sample).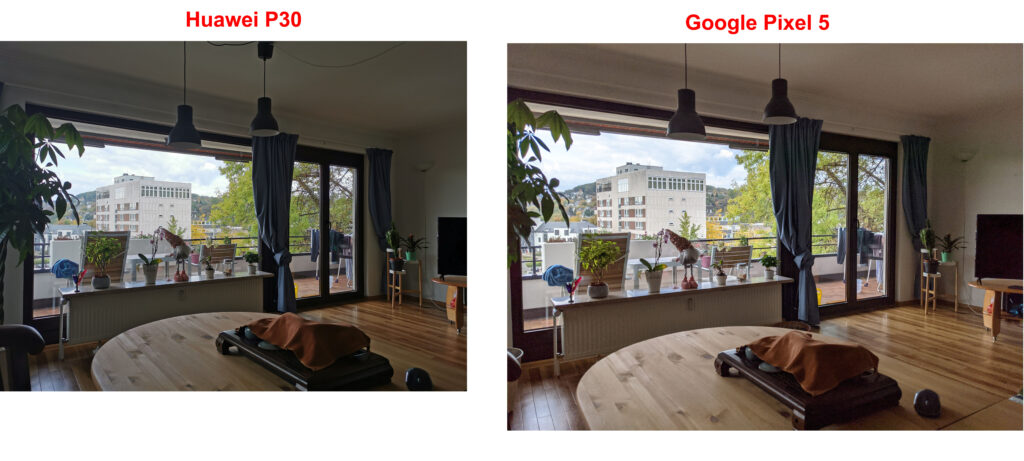 While photos seem to be a bit more bright with the Google Pixel 5, they lack detail and structure and have notably more noise.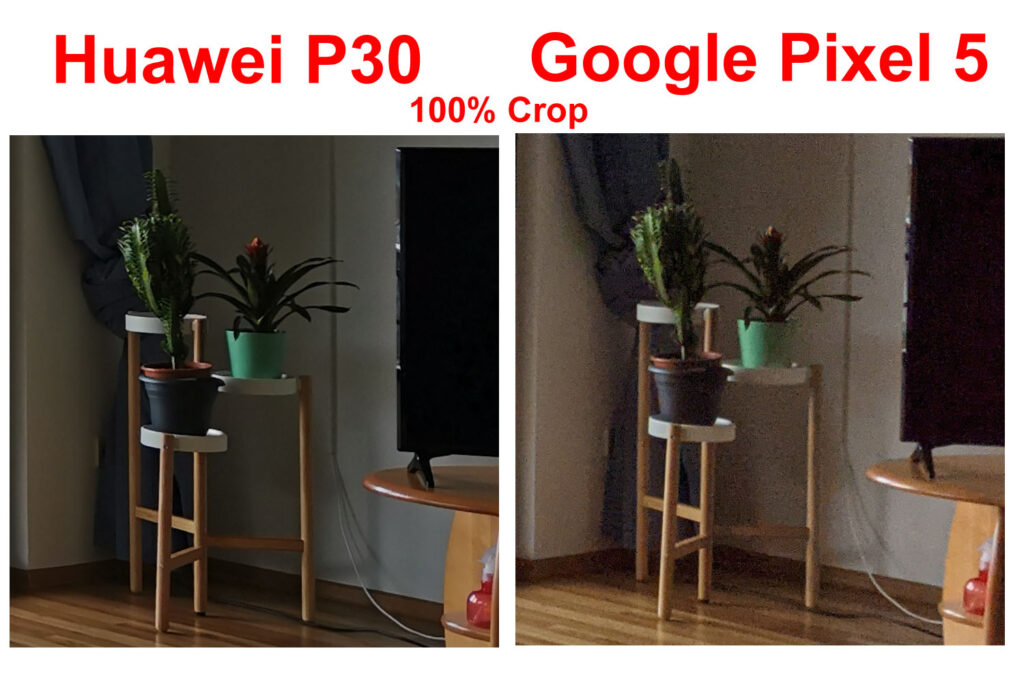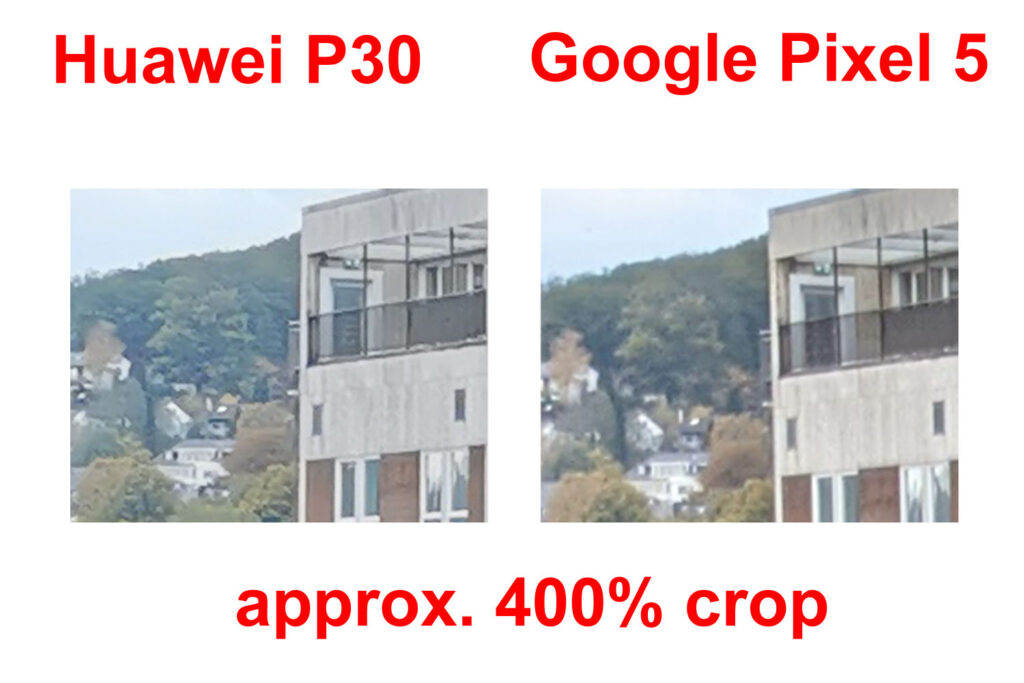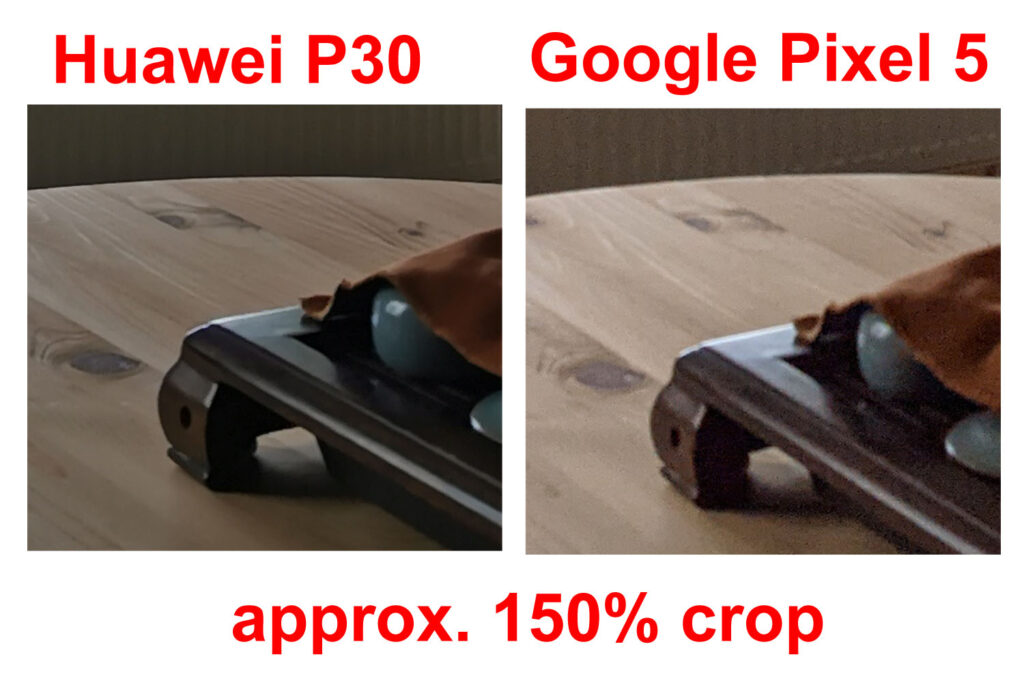 Results were also similar for night mode and portrait mode. At best, one could argue that photo quality was about the same though I tend to feel the Huawei P30 is, overall, the better camera phone despite its age.
That being said, the Google Pixel 5 makes a good impression. It´s build quality seem great, it is fast and has a good display.