Today was the official swearing-in ceremony to my new tenured position as a Professor of Intelligent Systems. I accepted the position at the Department of Electrical Engineering and Computer Science at the University of Siegen in Germany. This is sad and good news at the same time.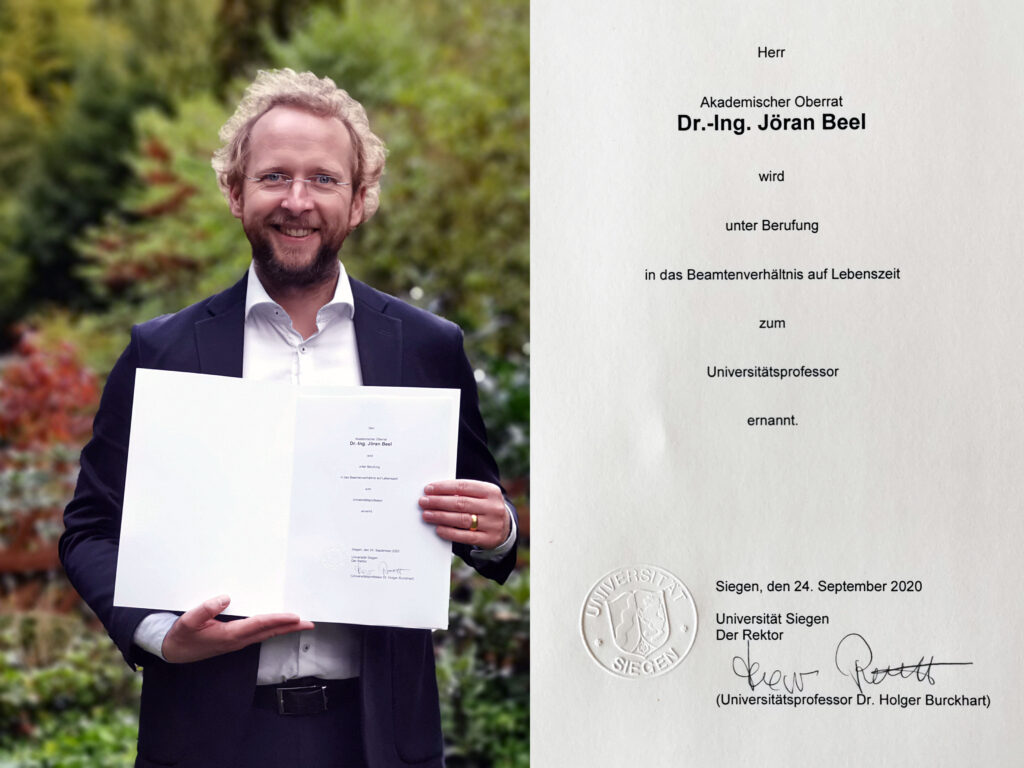 Sad News
This is sad news because I am leaving Ireland, and all my colleagues from Trinity College Dublin, the School of Computer Science and Statistics, the Artificial Intelligence Discipline, the KDEG group, and the ADAPT Centre. I am also leaving the bright students at TCD, and some of my team members who decided to stay in Ireland. I am greatly in debt to them for supporting me during the past 3,5 years in advancing my career and enjoying my time in Ireland. Trinity College Dublin was truly an inspiring place. It had a great working atmosphere, a fantastic campus & library, and a perfect location in the center of Dublin. While Dublin is a bit dirty, with ridiculous rent prices, Dublin is also a unique and charming place. The weather is much better than most people would think, and I will definitely miss Dublin's pubs, parks, Grafton street with its live musicians, the ocean, and the social events (my favorite one being Ukulele Tuesday's in Stag's Head).
Good News
Obviously, this is also very good news. I am looking forward to working with excellent researchers and new colleagues at the University of Siegen. The university is one of the World's Top150 Young Universities with almost 20,000 students. I will work with my new (and old) team in a huge office space. We have an amazing view over the valley, generous funding, and very affordable housing. It is also great to be able to make truly long-term goals for my research. I have 27 years to go before I will retire. There will be no pressure anymore to achieve short-term KPIs only to pass promotion/tenure evaluations. So, I will be able to fully focus on what I really love — my research — in the way that I believe to be most sensible.
Visit Me
Siegen is in the middle of Germany, between Frankfurt and Cologne/Düsseldorf, and if anyone is interested in visiting, please let me know.