For beginners in recommender systems, it is difficult to get an overview of the state-of-the-art, the most relevant venues, and helpful tools and datasets. Similarly, experts in recommender-systems may find it difficult to keep up to date with the latest developments as relevant publications and news are often scattered across multiple journals, conferences, and blogs.
So, we decided to create a central platform for recommender systems that provides
A comprehensive overview of recommender system resources for beginners including textbooks, online courses, summer schools, software libraries, datasets, conferences, event calendars, best practice guidelines, and open positions. 
News for those being interested in the latest updates relating to recommender systems
We were lucky enough to register the probably most suitable domain for this endeavor: Recommender-Systems.com. The website is currently in semi-private beta, i.e. it is password protected (user: rsc password: rsc2020) and we filled some pages with content but not all.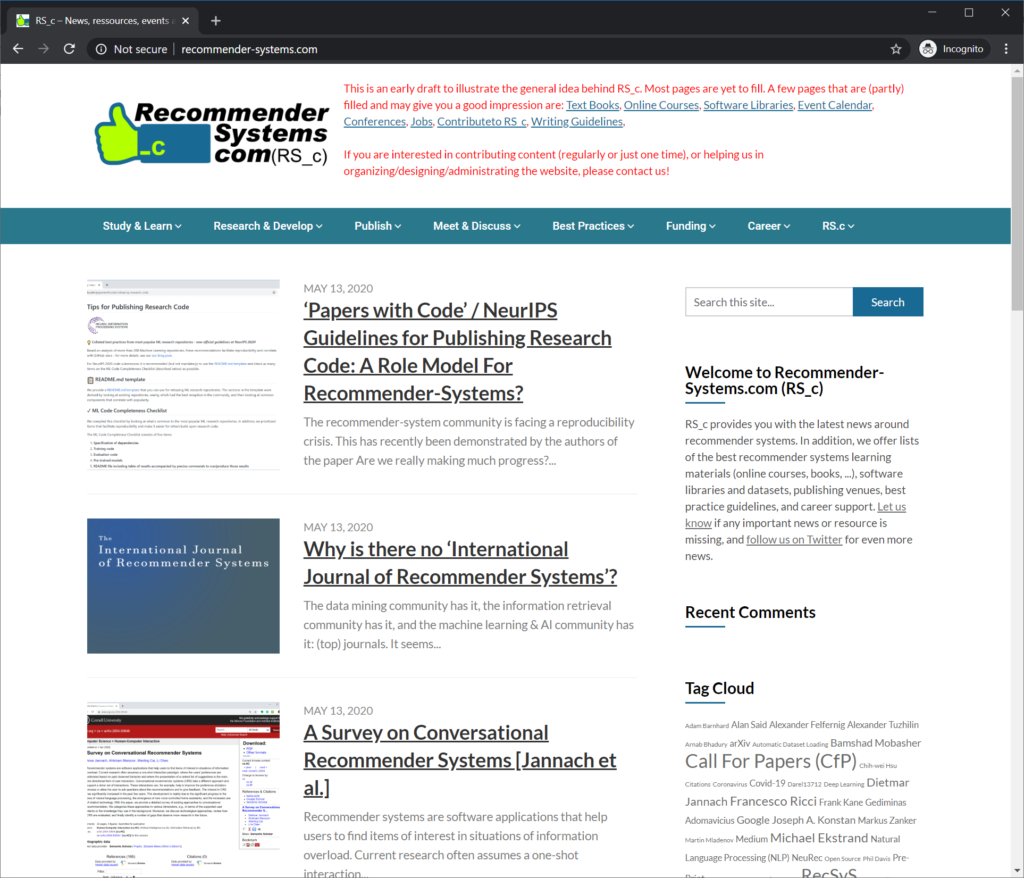 We would greatly appreciate any feedback on the new website (just comment here in the Blog), and if you are interested in contributing, please let us know.
Also, we created a short questionnaire, and would greatly appreciate your participation. The survey should display just below this paragraph. If it doesn't, use this URL https://forms.gle/PsB4YdiWFkmNCgYM7.